At present, the egg trays on the market mainly include paper egg trays and plastic egg trays. In addition to these two common egg trays, there is also an egg tray made of foam material. Foamed toxins are large and easily ruptured during transport, so they are eliminated early. So, the paper egg tray and the plastic egg tray, which one is more popular in the market?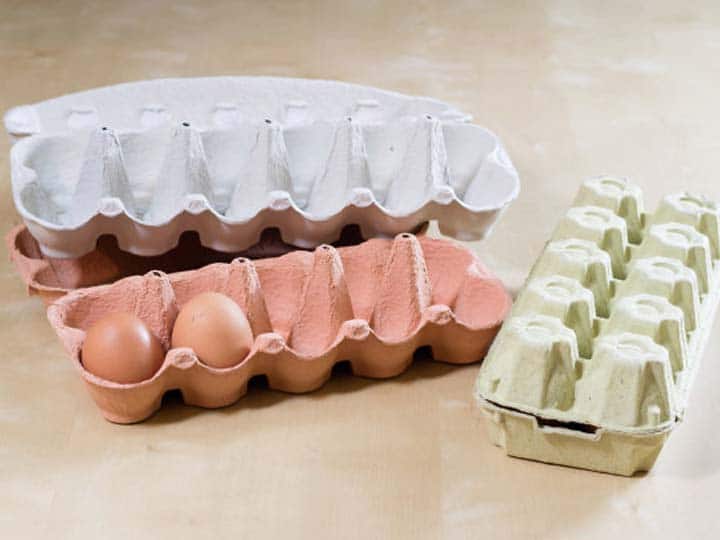 Speaking of this problem, you first need to consider the major factors that a popular egg tray should have. Egg trays are produced by egg trays.
Its quality is as follow:
Toxic-free and safe. Egg tray as a tool for carrying eggs, the most basic requirement is not to produce poison, so as to avoid the accumulation of toxins in the process of eating eggs. The raw materials used in the papermaking egg tray and plastic egg tray are waste paper and waste plastics that have been recycled and reused. However, compared with the treatment of waste paper, the plastic recycling process requires the addition of a larger dose of chemical reagents. This chemical reagent produces a certain amount of toxins, so the plastic egg tray does not have paper egg tray safety to some extent.
Production costs. For manufacturers, investment costs are one of the factors that must be considered. Not to mention that the recycling cost of plastic is higher than that of waste paper. In the subsequent production process, the paper egg tray requires fewer steps, so the production cost is also lower. This is one of the reasons why paper egg trays are more popular.
In terms of the use process. The raw material of the paper egg tray is paper, so the gas permeability is better. Not only that, but the thickness of the paper egg tray is also thicker than the plastic egg tray, so it has better protection for eggs. It can absorb shock during transportation and prevent eggs from rupturing. In addition, some reagents can be added during the manufacture of the paper egg tray, so that the egg tray has the functions and effects of waterproofing, sunscreen, and anti-corrosion.
In terms of quality characteristics. Many people choose plastic egg trays because they think that the plastic egg tray machine can be used again after secondary disinfection, which is considered to save some costs. However, they did not consider that comprehensive disinfection would also cost a lot of money. If the disinfection is not thorough, the bacteria will breed and affect the shelf life of the eggs. There is no such concern when using paper egg trays. Not only that, but the paper egg tray can also change its color by adding pigment as well as the plastic egg tray.
In short, the reason why paper egg trays are more popular than plastic egg trays can be attributed to the relatively low cost and the fact that paper egg trays have the characteristics of plastic egg trays.